Facebook Marketing for Professionals
Marketing your business in 2017 is a lot different than it was in 1989, but just about every business is still marketing in the past. Today you can reach the exact customer you're looking for using the Facebook Ad platform. By creating a custom audience you can only show your ad to people that are interested in your services. Think about that, if your advertisement was only seen by customers looking for your products or services what would that do for you? One thing, it will lower your marketing budget and make every dollar you spend on advertising work much harder for you.
How long would you stand at a machine that gave you $3.00 for every $1.00 you put into it? (right! all day!) This is how marketing your business with Facebook can help you better than anything else you have ever used. If you're not using this platform for your practice, you are leaving a ton of money on the table.
Done Wrong it will Drain your Bank Account!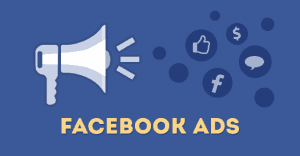 Some businesses have tried online ads and have spent a bunch of money without any, or very low return. This is very common as most business owners try to do this type of marketing on their own, creating ads that are not targeted or don't make the viewer want to see more. Facebook Ads, can give you the highest ROI for your advertising dollar if done right.
We have a proven formula that brings patients to your door the same day your ads start running. We offer a complete Done-For-You Facebook marketing system that is designed to deliver your ideal customer and drive hot leads to your practice.
Learn more about how our Facebook marketing system can help your business gain more patients, and lower your over all marketing budget. Please schedule a free strategy session call.
Please schedule a free strategy session – Click Here