Predictable Marketing Results for Your Business
The Watters Group offers unique marketing solutions for small and midsize local businesses. Our TWG Inbound Marketing system will put you in front of more prospects, capture more leads and follow up with them better than anything you have tried in the past.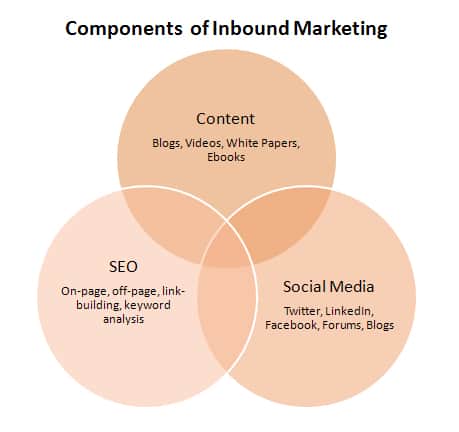 In today's ever-changing business world entrepreneurs and business owners are finding traditional marketing not performing like it used to. In the new economy, customers have a variety of places to find products and services they're looking to buy in their local area. Maximizing your marketing dollar can be a big mystery and very confusing. Inbound Marketing cost 61% less than traditional marketing and puts your business in front of customers when they want to buy. Creating an Inbound Marketing system that uses targeted optimized content can provide a constant flow of paying customers.
How the TWG Inbound Marketing System Can Help Your Business

Our custom TWG Inbound Marketing system puts your business in front of your customers at the exact moment they are searching for your products and services. Creating rich and engaging content that ranks high in the search engines will consistently generate more visits, leads and customers to your website and business. We do this by producing optimized content with a unique marketing message letting prospects know you are the expert and only one they should do business with.
Content Marketing
The Watters Group is a content marketing company that produces content that is highly optimized to rank high in Google and other top search engines like Yahoo and Bing. We produce videos, write blog articles, Podcast production, optimize your local directory listings and post to social media properties. We create highly targeted content that is optimized for the search words and phrases your customers use to find your products and services.
The problem with your marketing and advertising is your business is not showing up where your prospects are looking! You are also not answering the questions your prospects are asking. Most online marketing and advertising for local businesses is never optimized to rank in the search engines and also never delivers a unique a powerful message.
Target Your Ideal Customer
Our system is designed to target your ideal customer and deliver a unique message that gets them to take action. Unlike any other marketing program you've experienced in the past, our Inbound Marketing solutions can help any business double or even triple their leads and income this year alone.
We have spent years developing and perfecting our unique Inbound Marketing System that is complete and comprehensive. When executed properly we can help any local business get found and drive more traffic and leads to their business and website. The content we create will help position you as the local authority and expert and crush the competition. Complete local domination is our goal for your business. The Watters Group is the only online marketing company in Santa Clarita that focuses on what makes your business unique, instead of designing marketing materials based on creativity, funny slogans and platitudes.
 Exclusive Marketing Services
Our Inbound Marketing System is so effective that we can only work with one company per industry in any given market. So if you're ready to take your business to the next level and put Inbound Marketing to work for you and actually get results, we invite you to spend a few minutes in a personal one-to-one meeting so we can explain how our system works and will fix a major part of your marketing problems. So there's only one question, will we be working with you or your competition?
The Watters Group
18723 Via Princessa #330
Santa Clarita, CA 91321
661-505-8785