Social Media Marketing in Santa Clarita
Looking for a Santa Clarita Social Media Consultant? If you are experiencing a decline in business and all your traditional advertising methods aren't working, social media and digital marketing could be your answer. With the majority of people using the Internet to find products and services right here in Santa Clarita your local business needs to be active on social Media Channels.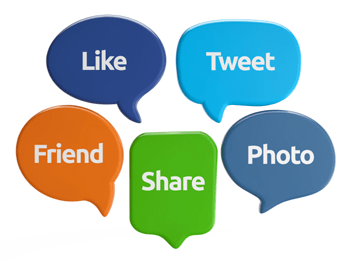 Why is Social Media so important to your local business? It's the only place you can be part of your customers conversation. By actively engaging with your market base you will build trust and position your business as the local expert.
In order to be a welcomed guest and not an unwanted pest, your Social Media strategy is very important. This is where most businesses get it wrong. Thinking that Social Media is just another place to push out our sales information is the biggest mistake you can make.
People are not on Social Media to be sold or buy anything. They are there to see photos of the grandkids or catch up with friends. This is why you need to be a welcomed guest if you want Social Media to work for your business.
Using our proven method of Inbound Marketing we help your business gain visibility and trust online.  We start with strategically planning your online social media marketing campaign using your ideal customer as the model. Then start to build your online presence and social media strategy to attract more of your ideal customers.  Using a variety of channels from Facebook, Twitter, LinkedIn, YouTube, Pinterest, and many other forms of digital content our goal is to engage with your ideal customer and build trust.
Focusing on your experience and knowledge of your products or services we develop a multi-point marketing presentation that focuses on delivering quality information to your potential customers to build trust.
Using online tools like:
Online Video Marketing
Social Media
Targeted Blog Articles
Keyword Research
Audio Podcasting
Live Webinar Productions
e-mail Marketing
All of these services are produced and distributed online for powerful results with very little effort on your part.
We can help your business achieve its marketing goals using proven methods of inbound and social media marketing using today's technology to achieve results that are not only amazing but 100% measurable.  For free consultation on how your business can benefit and social media marketing please contact me at 661-505-8785.
The Watters Group
18723 Via Princessa #330
Santa Clarita, CA 91387
661-505-8785